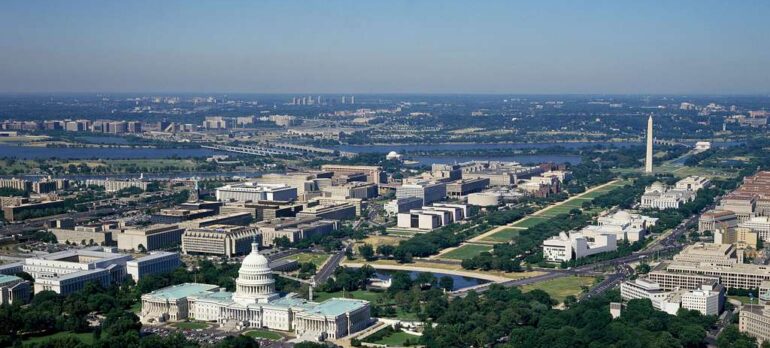 A challenge to a D.C. ranked-choice voting proposal is coming from the left, demonstrating that citizens and organizations across the political spectrum recognize the problems with ranked-choice voting. The D.C. Democratic Party filed a lawsuit earlier this month, arguing that the Make All Votes Count Act should be kept off the ballot in the 2024 election. The Washington Post reported:
The lawsuit, filed Aug. 1 in D.C. Superior Court and first reported by DCist, says the city's Elections Board erred last month when it determined that the proposed initiative was "proper subject matter," and asks the court to permanently block it from being implemented. While the measure's organizers still have a long way to go before the "Make All Votes Count Act," also known as Initiative 83, reaches next year's ballot, it has already drawn a chorus of opposition, including from the city's Republican Party.
As proposed, Initiative 83 starting in 2026 would allow more than 80,000 people registered as "unaffiliated" to vote in D.C.'s primary election, which is currently closed to them. It also would implement a ranked-choice balloting system in the city. Under the ranked-choice system, voters would be able to rank candidates for an office in order of preference; if no candidate emerges with at least 50 percent of the vote during ballot tabulation, the lowest-performing candidate is eliminated. Among voters who picked that candidate as their top choice, their votes would go to their No. 2 candidate, and so on, until one candidate eclipses 50 percent of the vote.
This is not the first time that the D.C. Democratic Party has opposed ranked-choice voting. In 2021, the Party passed a resolution condemning another ranked-choice voting proposal on the following grounds:
"The District faces a substantial challenge with undervoting which would be exacerbated by ranked choice voting."
"District wards are not equal when it comes to voter turnout."
"The VOICE Amendment Act's method for electing candidates in a multi-winner race is confusing and creates distrust in the process."
Opposing ranked-choice voting shouldn't be a partisan issue. As Stop RCV points out:
It's clear that the complexities created by ranked-choice voting are a concern for both major political parties. This lawsuit serves as a reminder that the fight to stop ranked-choice voting is bipartisan and going full steam ahead.
Read more about ranked-choice voting here.