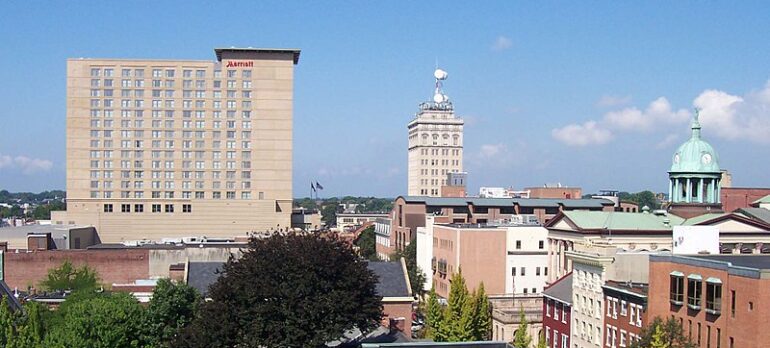 LDF Executive Director Lisa Dixon published an op-ed titled "Mail-in-Voting-for-All Act 77 to blame for Pennsylvania's primary woes" in the Pennsylvania Record detailing Pennsylvania's recent primary election blunders caused by Act 77, Pennsylvania's no-excuse mail voting law.
Nearly 16,000 mail ballots––two-thirds of all mail ballots returned [in Lancaster County]––had to be hand counted after a barcode issue prevented them from being scanned, undermining voter confidence and causing significant delays in what has become a razor-thin margin in the U.S. Senate primary. But while the defective mail ballots caused problems, some election officials have clarified the real problem is Act 77 and its proven inoperability.
Lisa Dixon explained how Act 77 has caused numerous issues in Pennsylvania's elections since its enactment in 2019, namely from its lack of forethought by legislators to adequately equip election officials with the tools necessary to manage the dramatic influx in mail voting:
Act 77 massively expanded mail voting in Pennsylvania without giving election officials the tools needed to handle the huge influx of ballots, such as allowing ballots to be pre-processed – that is, opened and checked for errors but not counted before Election Day.  A supermajority of 38 states allow election officials to pre-process ballots.  Pre-processing allows election officials to prepare absentee ballots for counting before Election Day, and when enacted with procedures to protect the integrity of the process can significantly increase confidence in the election, promote timely election results, and allow officials to detect any issues.

Act 77, however, put Pennsylvania among the minority of states that only allow absentee ballots to be processed on Election Day.  If Lancaster County officials would have been able to start pre-processing mail ballots five days before the election, the problem would have been identified earlier, preventing the Election Day scramble and headlines that undermined confidence in the election.  Five days of pre-processing would have been the rule, except that Governor Tom Wolf vetoed a bill that would have provided for it that had garnered the support of both chambers back in 2021.

This mis-match — a massive influx of mail ballots without the tools to address it — has led to significant delays in election results for voters in Pennsylvania, including in 2020.  The legislature's stymied effort to adopt pre-processing would have helped Lancaster County's problem Tuesday, but similar disruptions in will continue for as long as Act 77 remains in place, particularly if efforts to reform election procedures continue to be rejected for partisan purposes.
Just as a Lancaster County election official stated in a press conference on primary election day, "Act 77 is untenable for us as counties to continue to run elections and not have problems like this."
To read Executive Director Lisa Dixon's op-ed in full, click here.