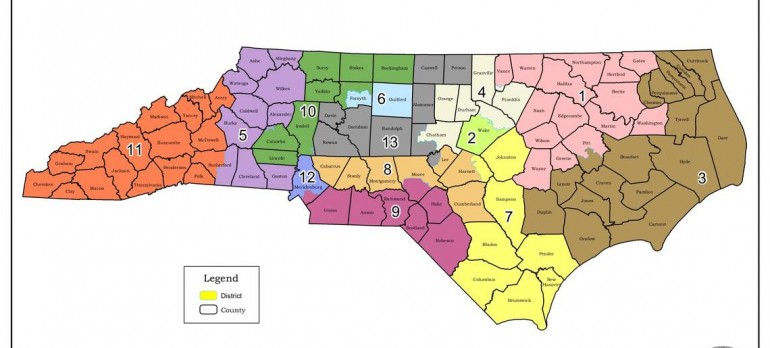 In late October, Fair Lines America Foundation announced their support of a recent federal lawsuit related to the ongoing crisis in the North Carolina redistricting saga. Fair Lines America Foundation sent an email release with the following:
"Fair Lines America Foundation is supporting several North Carolina plaintiffs in a new federal lawsuit aimed at minimizing voter and candidate confusion ahead of the 2020 Elections.  The lawsuit, filed today in the Eastern District of North Carolina, names both state legislative leadership and the State Board of Elections as defendants. A new map in North Carolina would be the third map used in three election cycles.  If enacted by the end of November it would come less than three weeks before the December 20th candidate filing deadline and only 3 months before the March 3rd Primary."Robert N. "Bob" Hunter, Jr., a former member of the North Carolina Supreme Court and the North Carolina Court of Appeals, is the lead attorney for the plaintiffs.  A copy of the complaint is attached to this email."
The plaintiffs, represented by Hunter, recently argued that the districts were "horribly segregated", and that the confusion would impact future elections. He asked for Judge Craig Croom to issue an order not to use the newly redrawn maps for the 2020 elections. The order could not be granted, as the Judge ruled he lacked any jurisdiction to issue such order. Time is of the essence, as candidate filing for the 2020 election would begin today, December 2nd. A North Carolina court issued an order to halt Congressional candidate filing last week. 
Former Wisconsin Governor Scott Walker, now Chairman of the National Republican Redistricting Trust, issued a statement, part of which read: "If congressional districts are redrawn again it would be the third different map used in just the past three elections. This new lawsuit seeks to give voters and candidates certainty heading into the final election cycle of this decade."