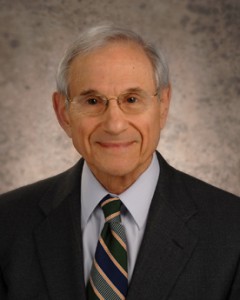 Harvey Tettlebaum, President
Harvey Tettlebaum is a member of Husch Blackwell LLP's Healthcare, Life Sciences & Education team and a recognized authority in healthcare law (including long-term care and white collar criminal defense), insurance regulation, and regulatory and administrative law. Harvey has briefed and/or argued more than 100 appeals in appellate courts, including the U.S. Supreme Court, the U.S. Court of Appeals for the Eighth Circuit, and the Missouri Supreme Court and Courts of Appeals.


Harvey has authored many publications on long-term care, administrative law, and consumer law and has presented programs on health reform, professional ethics, long-term care, fraud, abuse and compliance and other health law topics at national and regional seminars for the American Health Lawyers Association (AHLA), American Health Care Association, Missouri Health Care Association, Missouri Dental Association, Missouri State Medical Association, the Missouri Bar, and the National Association of District Attorneys. He has also authored papers on election law and spoken at national programs on this subject.


Harvey served as assistant dean of the Washington University School of Law (in St. Louis) from 1968-1969 and as an assistant attorney general under John Danforth from 1971 to 1977, where he was chief counsel of the Consumer Protection and Anti-Trust Divisions.


Harvey has been a member of American Bar Association, Standing Committee on Election Law, 2009-2013; The Missouri Bar, Legislative Committee, chair, 2010-2011; Republican National Lawyers Association, president, 2003-2006, member of its board 1982-2020; Republican National Convention, Rules Committee, 2000, 2004, 2008, 2012; 2016 and much more.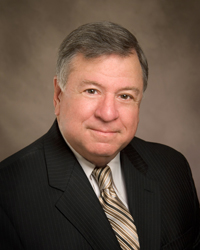 Tom Spencer, Vice President
Thomas Spencer has more than 50 years of legal experience and has appeared in every court of appeal in Florida and in the Supreme Court of Florida, the Florida Federal District Courts, the District Court and Circuit Court for the District of Columbia, the Federal Courts of Appeal for the 2nd, 4th, 5th and 11th Circuits as well as the Supreme Court of the United States. He has also litigated in the International Court of Arbitration in Paris. Tom represents candidates and campaigns and assists with ethics and compliance issues. He is an accredited International Arbitrator deciding cases in the International Center for Dispute Resolution.


Mr. Spencer has achieved the highest rating for legal ability and ethical conduct rated by Martindale-Hubbell. He is listed in the Bar Register of Preeminent lawyers. Mr. Spencer was appointed by Florida Governor Jeb Bush to the Judicial Nominating Commission and was Chair of the Commission (3rd District Court of Appeal of Florida).


Tom has handled numerous Election Law matters, including vote fraud cases . He was co-counsel and testified in Bush v. Gore in 2000. He was appointed to the Presidential Rank Review Board by President George W. Bush in 2001. He is a Life Member of the Association of Former Intelligence Officer. Tom is a Member of the Advisory Board of the Republican National Lawyers Association.


Mr. Spencer is a frequent contributor to mass Media. He has appeared on Fox News , C-Span, NBC, ABC , CBS, NewsMax and CNN. He has been featured in the New York Times, Washington Post, Voice of America, Time Magazine, Miami Herald, Insight Magazine, El Nuevo Herald and The Washington Times. He is a frequent editorial contributor to numerous publications, He has authored several publications on National Security. He is a member of the Florida and District of Columbia Bars and holds a J.D. from the University of Miami.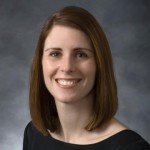 Ashlee N. Titus, Secretary
Ashlee Titus joined Bell, McAndrews & Hiltachk, LLP in 2004. She maintains a nationwide practice advising individuals, businesses, candidates, political action committees (PACs), lobbyists, and trade associations on compliance with complex campaign finance and advertising, lobbying, and nonprofit tax exempt statutes and regulations. Ms. Titus also counsels clients on navigating the process of qualifying initiative, referenda and recall ballot measures at state and local levels and all aspects of such campaigns.


Ms. Titus is a leader organizing efforts to ensure integrity and proper administration of elections in California. She is an active member of the California Political Attorneys Association, Federalist Society, and Republican National Lawyers Association, and a supporter of the Center for Civic Education.


Prior to joining Bell, McAndrews & Hiltachk, LLP, Ms. Titus served as a staff member in the California State Legislature and with a congressional campaign. She received her Juris Doctor from the University of the Pacific, McGeorge School of Law, and her undergraduate degree with honors in Political Science and a minor in Philosophy from Chatham College in Pittsburgh, Pennsylvania. She was admitted to the State Bar of California in 2003.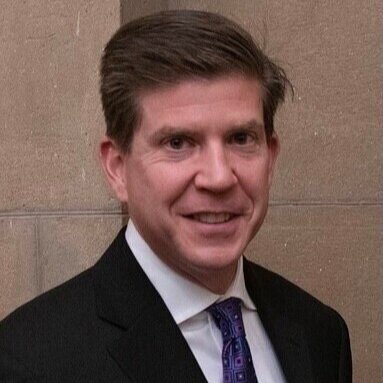 Elliot Berke, Treasurer
Elliot S. Berke serves as a Managing Partner of Berke Farah LLP. He has been named by Chambers USA as a "Nationwide Best Lawyer" and by Washingtonian as one of "Washington's Best Lawyers." His diverse client base consists of federal and state elected and appointed officials, campaign committees, political parties, PACs, corporations, small businesses, trade associations, lobbying firms, public relations firms, nonprofits, and individuals. He represents clients before congressional ethics and oversight committees, the FEC, the DOJ, Inspectors General, and other and federal and state departments and agencies. He has represented presidential appointees on their confirmation and tenure over three Administrations including at the cabinet level. He has represented the top four leadership positions in the U.S. House of Representatives, either as in house or outside counsel.


He currently serves as a Special Assistant Attorney General for the State of Georgia (and served as a Special Assistant Attorney General for the State of Oregon 2014-2016). He has run election day war rooms for presidential and gubernatorial candidates. He is on his second term on the Board of Advisors of the U.S. Election Assistance Commission. He is a frequent speaker on political law, and regularly conducts the ethics training for the Members of Congress and Chief of Staff retreats sponsored by the Congressional Institute, where he serves as its outside counsel. He serves as General Counsel & Senior Advisor to the Jack Kemp Foundation. His commentary has appeared in media outlets including Fox's Special Report w/Bret Baier and Tucker Carlson Tonight, NBC Nightly News, the Wall Street Journal, the New York Times, USA Today, Politico and the Washington Post.


Prior to entering private practice, Elliot served as Counsel to the Speaker of the House and House Majority Leader and served as the principal policy advisor on homeland security, judiciary, tort reform, and campaign finance issues, including on the Class Action Fairness Act and the reauthorizations of the PATRIOT Act and the Voting Rights Act. He also served as Special Counsel at the U.S. Department of Housing and Urban Development, a Senior Associate Independent Counsel, and as counsel to House and Senate oversight committees.


Elliot is a cum laude graduate of Wake Forest University, where he was a member of the Pi Sigma Alpha and Phi Alpha Theta Honor Societies, and Emory University School of Law, where he served as Executive Articles Editor of the Emory International Law Review.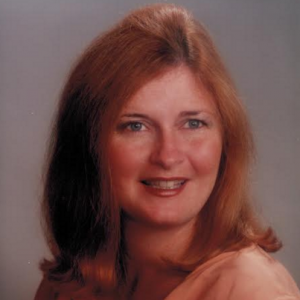 Joanne W. Young, Board Member
Joanne W. Young, Managing Partner of the Washington DC based law firm, Kirstein & Young PLLC, is a graduate of the Georgetown University Law Center and Wesleyan University. She represents clients on commercial, regulatory, antitrust, election law, and litigation matters. She spent several decades as a partner in large international law firms, including with the New York firm Lord Day Lord, Barrett Smith, before founding her present firm in 2006. She has taken leadership positions on such issues as privacy, antitrust/competition, and election integrity matters.


Ms. Young serves on the U.S. Export-Import Bank Advisory Committee and was previously elected President of the Women's Bar Association (WBA), the International Aviation Womens Association (IAWA), the Washington Foreign Law Society (WFLS) and the International Aviation Club (IAC). She also served on the Board of Trustees of Wesleyan University, on the Board of the Women's Bar Foundation, the ABA Air & Space Law Forum and the D.C. Bar Law Practice Steering Committee.


Ms. Young was named the 2013 Attorney of the Year by the Boy Scouts of America National Capital Area Council, as a Star of the Bar in 2015 by the Women's Bar Association and as the 2020 Republican Lawyer of the Year by the RNLA. She serves on the Board of the City Club of Washington, as a DC Co-Chair for Vital Voices and on the Embry Riddle Aeronautical University Industry Advisory Board for the College of Business. She served on the 2019 DOT Advisory Committee on Human Trafficking, Subcommittee on Training and Awareness.


Ms. Young is a Member of the New York State and District of Columbia Bars.