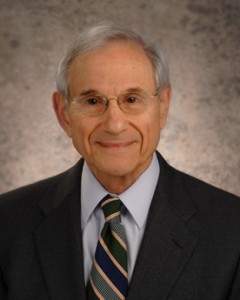 Harvey Tettlebaum, President
Harvey Tettlebaum is a member of Husch Blackwell LLP's Healthcare, Life Sciences & Education team and a recognized authority in healthcare law (including long-term care and white collar criminal defense), insurance regulation, and regulatory and administrative law. Harvey has briefed and/or argued more than 100 appeals in appellate courts, including the U.S. Supreme Court, the U.S. Court of Appeals for the Eighth Circuit, and the Missouri Supreme Court and Court of Appeals.
Harvey has authored many publications on long-term care, administrative law, and consumer law and has presented programs on health reform, professional ethics, long-term care, fraud, abuse and compliance and other health law topics at national and regional seminars for the American Health Lawyers Association (AHLA), American Health Care Association, Missouri Health Care Association, Missouri Dental Association, Missouri State Medical Association, the Missouri Bar, and the National Association of District Attorneys. He has also authored papers on election law and spoken at national programs on this subject.
Harvey served as an assistant attorney general under John Danforth from 1971 to 1977, where he was chief counsel of the Consumer Protection and Anti-Trust Divisions.
Harvey has been a member of American Bar Association, Standing Committee on Election Law, 2009-2013; The Missouri Bar, Legislative Committee, chair, 2010-2011; Republican National Lawyers Association, president, 2003-2006; Republican National Convention, Rules Committee, 2000, 2004, 2008, 2012; and much more.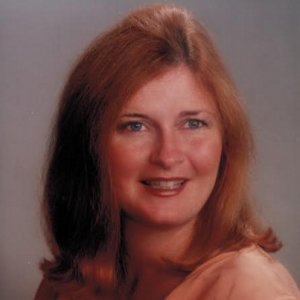 Joanne Young, Vice President
Joanne W. Young, Managing Partner of Kirstein & Young, PLLC, is engaged in commercial and federal regulatory law practice, with a focus on transportation. She represents businesses and individuals before U.S. Government agencies, Congress and the courts. She has been actively involved in a wide range of legal issues including licensing issues, enforcement, matters, criminal and civil antitrust issues, security, international privacy law, consumer protection issues, commercial transactions, legislative issues, arbitration, and litigation.
Ms. Young publishes extensively, has testified before U.S. Congressional Committees, and addressed numerous conferences worldwide, on a variety of issues, including international privacy law, competition policy, compliance planning, international trade, and infrastructure development. She is listed in the International Who's Who of Aviation Lawyers. Prior to entering private practice, Ms. Young completed a judicial clerkship and worked as a trial attorney for the Civil Aeronautics Board.
Ms. Young has been elected President of the Washington Foreign Law Society, the Women's Bar Association, the International Aviation Club, and the International Aviation Women's Association. She currently serves on the Executive Committee of the D.C. Republican Party, as Vice President – Finance for the Republican National Lawyers Association and was formerly its Vice President for DC Operations.
She served on the Romney Transition Team and as a Romney Delegate during the 2012 Presidential Campaign and Co-Chaired the 2012 DC Republican Party's Platform Committee. On Election Day 2012 she worked in the Romney War Room with responsibility for Southeastern Virginia. In 2000 and 2004 she worked as part of the Bush-Cheney Campaign Legal Task Force in Ohio and Delaware, to include responsibility for teaching election law and procedure to other volunteers. Ms. Young was named the 2013 Attorney of the Year by the Boy Scouts of America National Capital Area Council, and a 2015 Star of the Bar by the Women's Bar Association of the District of Colombia.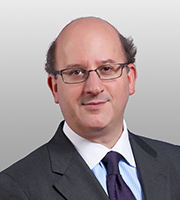 Robert Kelner, Secretary
Robert Kelner is the chair of Covington & Burling LLP's nationally recognized Election and Political Law Practice Group. He counsels clients on the full range of political law compliance matters, and defends clients in civil and criminal law enforcement investigations concerning political activity. He also leads the firm's prominent congressional investigations practice.
Mr. Kelner's political law compliance practice covers federal and state campaign finance, lobbying disclosure, pay to play, and government ethics laws. His expertise includes the Federal Election Campaign Act, Lobbying Disclosure Act, Ethics in Government Act, Foreign Agents Registration Act, and Foreign Corrupt Practices Act. He is also a leading authority on the arcane rules governing political contributions and marketing activities by registered investment advisers and municipal securities dealers.
Mr. Kelner's political law clients include numerous multinational corporations, many of which are household names. He counsels major banks, hedge funds, private equity funds, trade associations, PACs, political party committees, candidates, lobbying firms, and politically active high-net-worth individuals. He has represented the Republican National Committee, National Republican Congressional Committee, and National Republican Senatorial Committee. He also advises Presidential political appointees on the complex vetting and confirmation process.
As a partner in the firm's White Collar Defense & Investigations practice group, Mr. Kelner regularly defends clients in congressional investigations before virtually every major congressional investigation committee. He also defends corporations and others in investigations by the Federal Election Commission, the Public Integrity Section of the U.S. Department of Justice, federal Offices of Inspector General, and the House & Senate Ethics Committees. He has prepared many CEOs and corporate executives for testimony before congressional investigation panels. He regularly leads the Practicing Law Institute's training program on congressional investigations for in-house lawyers. In addition, he is frequently retained to lead internal investigations and compliance reviews for major corporate clients concerning lobbying and campaign finance law issues.
Mr. Kelner has appeared as a commentator on political law matters on The PBS News Hour, CNBC, Fox News, and NPR, and he has been quoted in the New York Times, Washington Post, Wall Street Journal, Associated Press, Legal Times, Roll Call, The Hill, Politico, USA Today, Financial Times, and other publications.
Mr. Kelner is Chairman of Covington's Professional Responsibility Committee and a General Counsel of the firm. He also currently serves as Chairman of the District of Columbia Bar's Legislative Practice Committee, and he previously was appointed by the President of the American Bar Association to serve on the ABA's Standing Committee on Election Law.

Tom Josefiak, Board Member
Tom Josefiak is a partner for Holtzman Vogel Josefiak Torchinsky PLLC. Tom previously served as the Chief Counsel of the RNC. He was responsible for the day-to-day legal operations of the RNC including ensuring that all activities of the RNC, its officers and employees complied with applicable federal and state election laws. Tom served in various legal positions at the RNC from 1992 until 1995 when he became the Chief Counsel. In May of 2003, Tom was asked to serve as General Counsel for Bush-Cheney '04, where he was responsible for all of the campaign's legal matters. Following the 2004 election, he served as General Counsel to the 55th Presidential Inaugural Committee. At the conclusion of the 2005 Inauguration, he returned to the RNC as Chief Counsel. Tom joined the firm after serving as Of Counsel at the Republican National Committee and Of Counsel to the 2008 Republican National Convention.
In 1985, President Ronald Reagan appointed Tom to a six-year term as Commissioner on the Federal Election Commission (FEC). He served as FEC Chairman during the 1988 presidential election, and as Vice Chairman of the FEC and Chairman of the Finance Committee in 1987. Prior to his appointment as FEC Commissioner, Tom was Special Deputy to the Secretary of the Senate from 1981 to 1985, representing the Secretary as a full-time, Ex-Officio Commissioner at the FEC. As Special Counsel to the Minority of the Committee on House Administration from 1977 to 1979, he assisted Republican members in proposing and amending election law legislation, resulting in the passage of the 1979 amendments to the Federal Election Campaign Act. He was Counsel to the National Republican Congressional Committee from 1977 to 1980, and served as a Legislative Assistant to U.S. Rep. Silvio Conte (R-Mass). Tom, a U.S. Army veteran, is a native of Adams, Mass., a graduate of Fairfield University in Connecticut and Georgetown University Law School.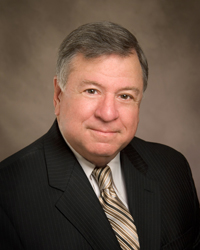 Tom Spencer, Board Member
Thomas Spencer has more than 40 years of legal experience and has appeared in every court of appeal in Florida and in the Supreme Court of Florida, the Florida Federal District Courts, the District Court of the District of Columbia, the Federal Courts for the 11th, 4th, 2nd and 5th Circuits as well as the Supreme Court of the United States. He also appears before the International Court of Arbitration in Paris. Tom represents candidates and campaigns domestically and internationally and assists with ethics and compliance issues. With colleagues throughout the world, he is able to handle matters in various European, Middle Eastern and Latin American countries.
Mr. Spencer was a partner in Myers, Kenin, a business law firm (Miami, Florida), from 1969 to 1982.  In 1982, Spencer & Klein, P.A. was formed and Spencer was Senior managing partner from April 1982 – April 2005. Mr. Spencer has achieved the highest rating for legal ability in Martindale-Hubbell and practices commercial law. He is listed in the Bar Register of Preeminent lawyers. In 2003, Mr. Spencer was listed as one of the top lawyers in South Florida by the South Florida Legal Guide. Mr. Spencer is now in private practice in Coral Gables, Florida.  Mr. Spencer was appointed by Governor Jeb Bush to the Judicial Nominating Commission in August 2001. He is now the Chair of the Commission (3rd District Court of Appeal of Florida).
Mr. Spencer has appeared on CNN, Fox News (Brit Hume Show), C-Span and CBS and has been featured in the New York Times, Washington Post, Miami Herald, Insight Magazine and The Washington Times. He is a frequent editorial contributor to the Miami Herald, El Nuevo Herald and other publications. He is a member of the Florida and District of Columbia Bars and holds a J.D. from the University of Miami.